It's official! We have moved into our new space and swinging our doors open to welcome everyone in to see our beautifully crafted Armazem Showroom. Just a few weeks ago, studs were still exposed and we were anxiously awaiting lights, countertops and furniture deliveries, I'm sure many of you can relate! But now, our floors are buffed just as we wanted and our new line, Bontempo, which Armazem is exclusively launching into the United States, is installed and we are eager for clients to see. We are gearing up for our Grand Opening Party mid-May with CS Interiors Chicago and putting a few last minute final touches on the space.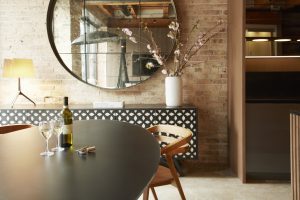 We couldn't be more excited about Armazem Design. The new concept showroom reflects the essence of our work as a design team engaged from the beginning of a project that follows through to the end. The showroom allows us to start with a client at the blueprint phase and really guide them through the design process as it evolves to selecting paints, furniture, lighting and more. Armazem is modern, unique and ever-evolving and provides our team the opportunity to show our distinct design skillset.
Armazem has been designed as a progression of lifestyle experiences from the loft style brick and timber construction, to a more intimate area where the walk-in closets are, featuring the beautiful ADL panels. Then, as you transition to the back area, we are showcasing a "Chicago condo" to engage our clients in a full urban lifestyle experience.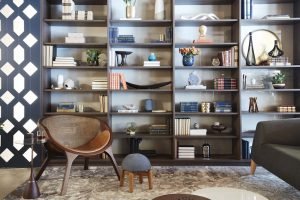 The showroom will continue to evolve as a constant source of global inspiration. We are eager to share so many exciting news about product lines, customization and upcoming events. Make sure to stop in and make sure to keep coming back to our blog for great ideas from entire team! Welcome to Armazem Design…
– Maria Garese