A wise man once said, "Good things take time"…And he was right. After months of the Grand Opening of our Chicago showroom, we have finally hit ground in Florida where our new 6,000 ft2 showroom will be! In order to make this dream a reality, we have partnered with award-winning firm, KoDA (Kean Office for Design + Architecture), a knowledge- and creativity-based practice with a focus and dedication to architecture and design. Led by Wesley Kean, KoDA engages its clients in a strategic conceptualization that leads to highly distinctive environments, buildings, interiors and experiences. KoDA approaches each design with a sensitivity to context and sustainability. There are no pre-conceived notions of style, form or materiality, but rather a careful evolution of a particular idea.
From the earliest days of Armazem, we knew that we wanted to go against the traditional showroom experience and make visitors feel as if they were at home through a design that has the ability to guide them space to space with subtle transitions showcasing the product. In addition to showcasing products, our space can also be used as an extension of one's office— equipped with spaces reserved for interactive and comprehensive design workshops. With the help of the talented team at KoDA, they were able to provide us with a client's perspective and translate a holistic experience.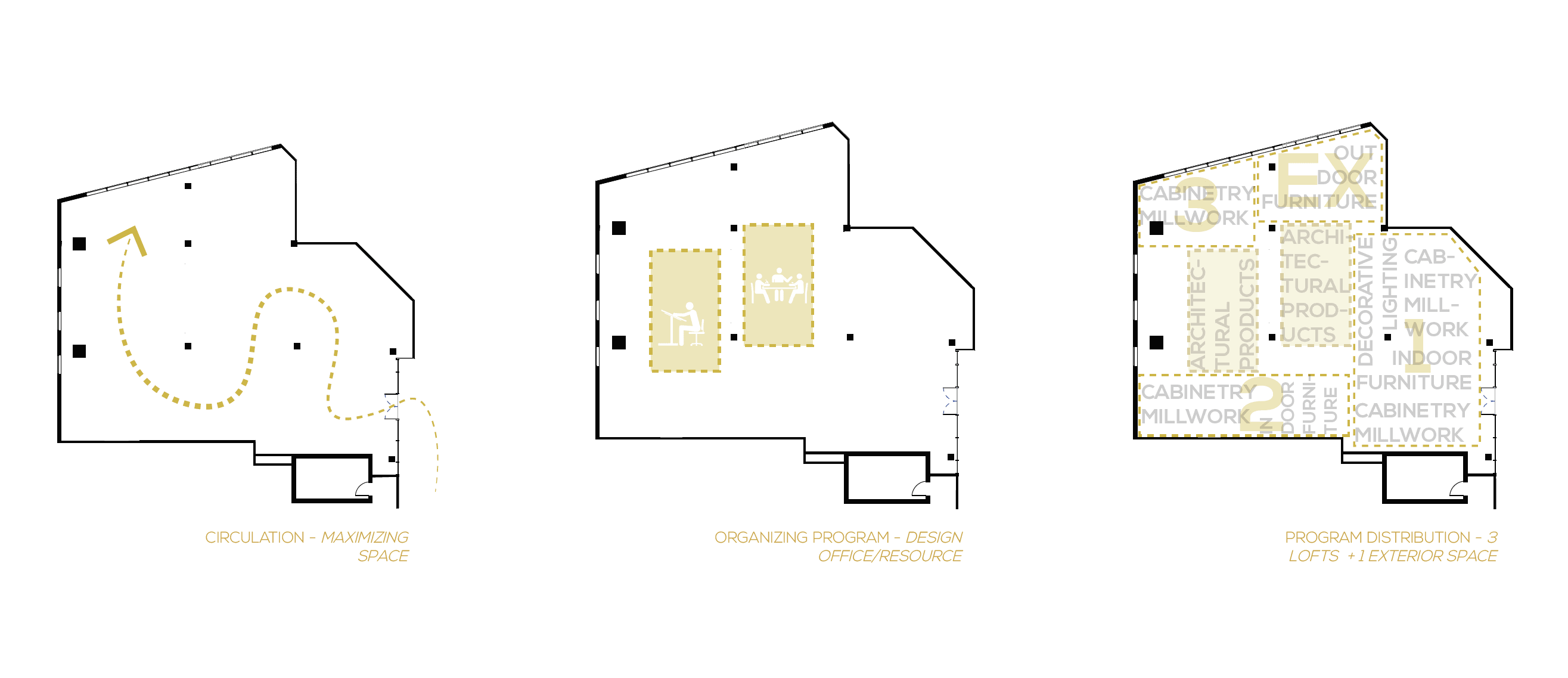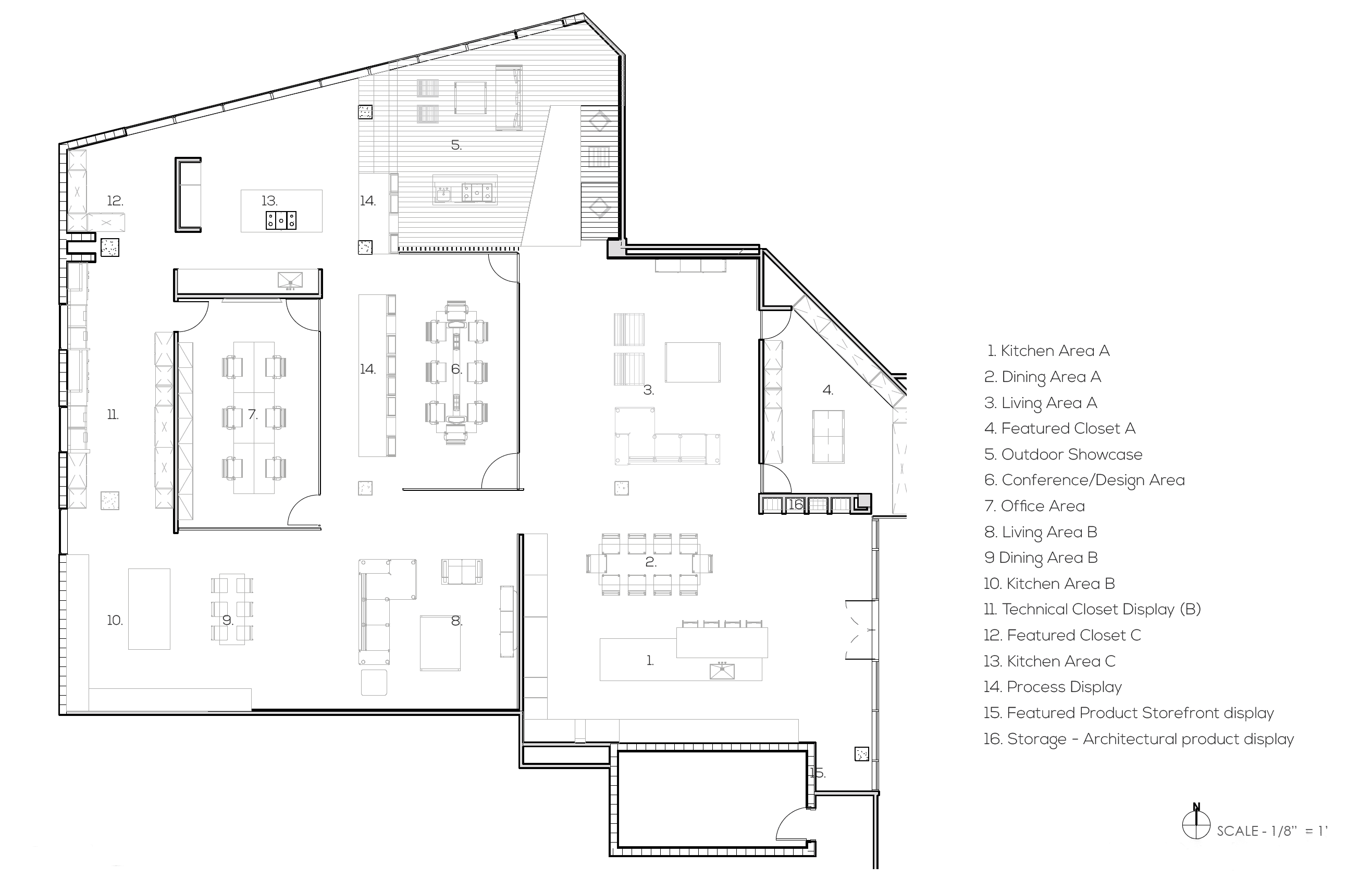 The design of our new showroom consisted of three main strategies. The first was to maximize circulati
on throughout the space and to optimize the unique geometries within the existing space. The second was to organize the program around centrally located design rooms which would be enclosed in glass and celebrated as the core o
f the brand. The third strategy was to distribute the program in a way that would reflect three lofts and an exterior space in order to showcase the outdoor furniture collection. A backdrop of subtle materials such as polished concrete and white museum-like walls became the canvas to display the beautiful products that make up the collection, and texture was achieved through the use of light and shadow and pops of color highlight accents within the space.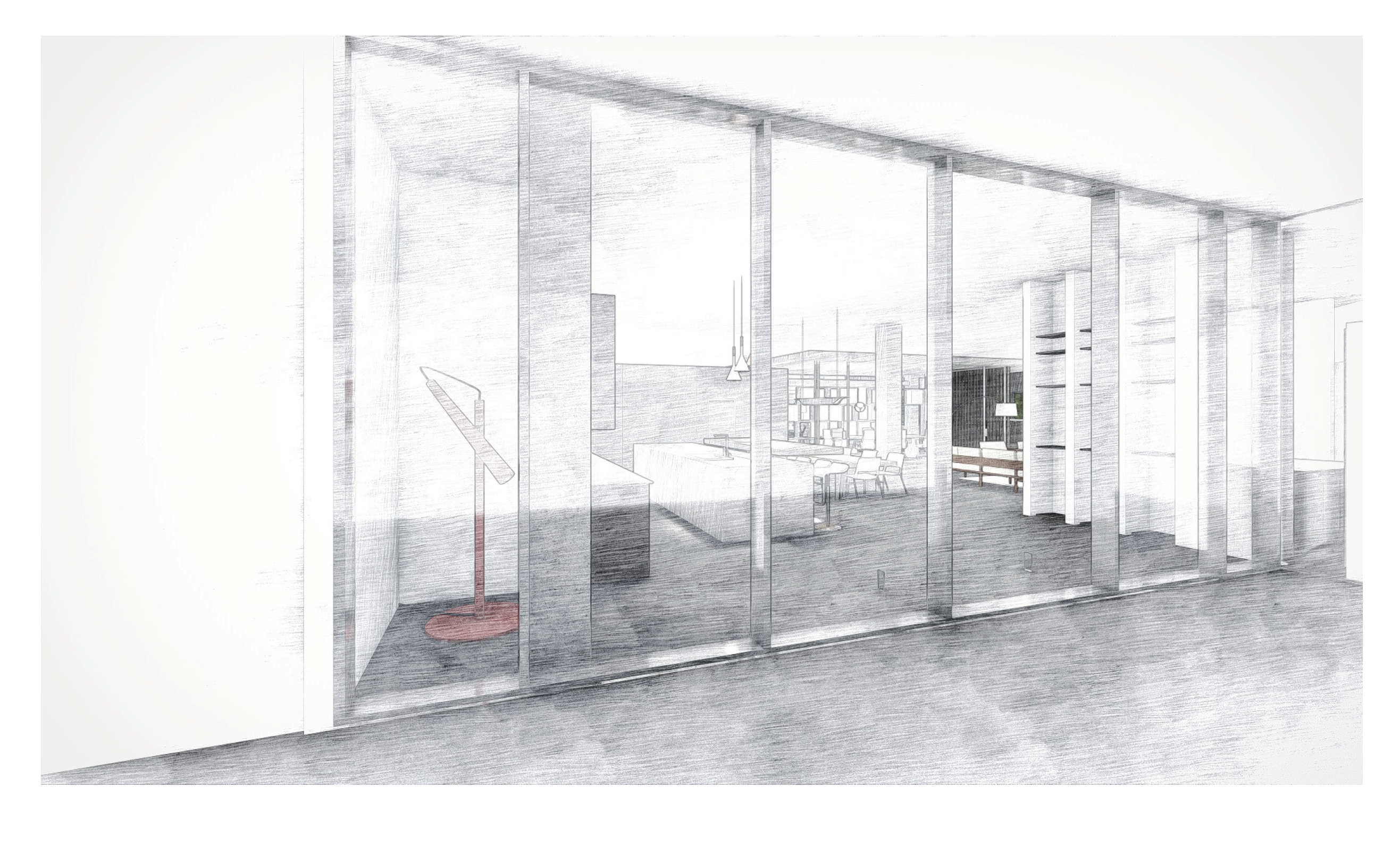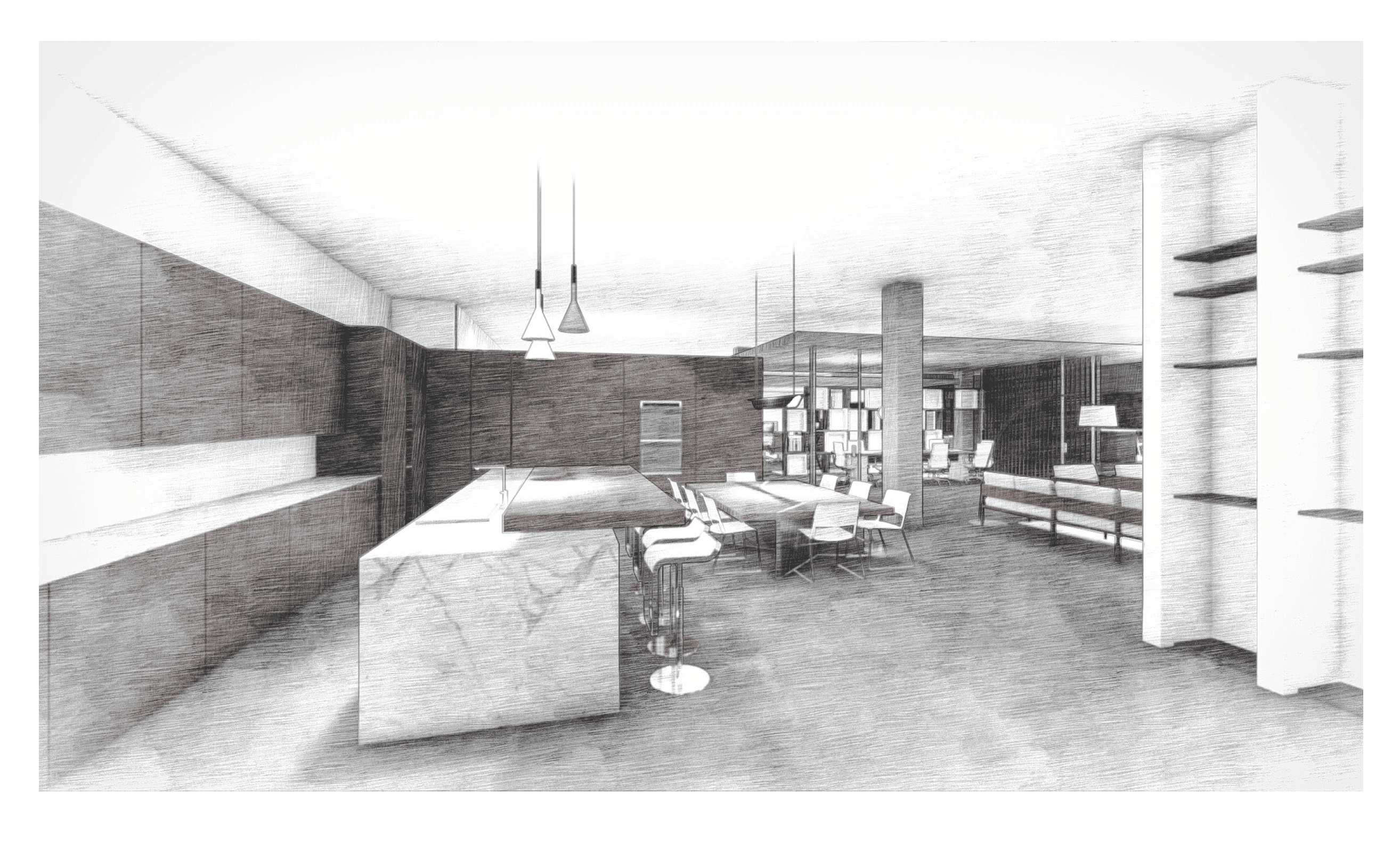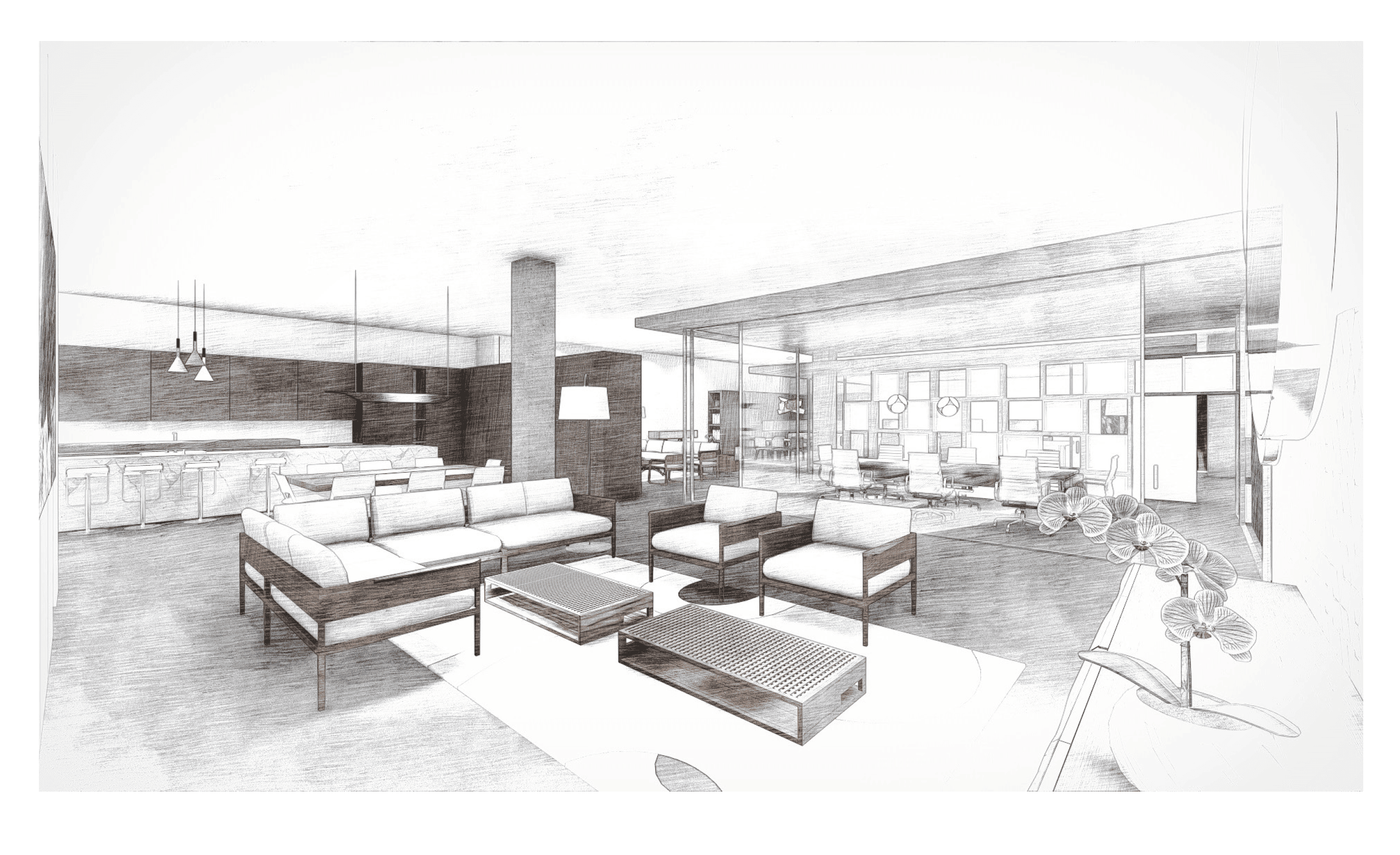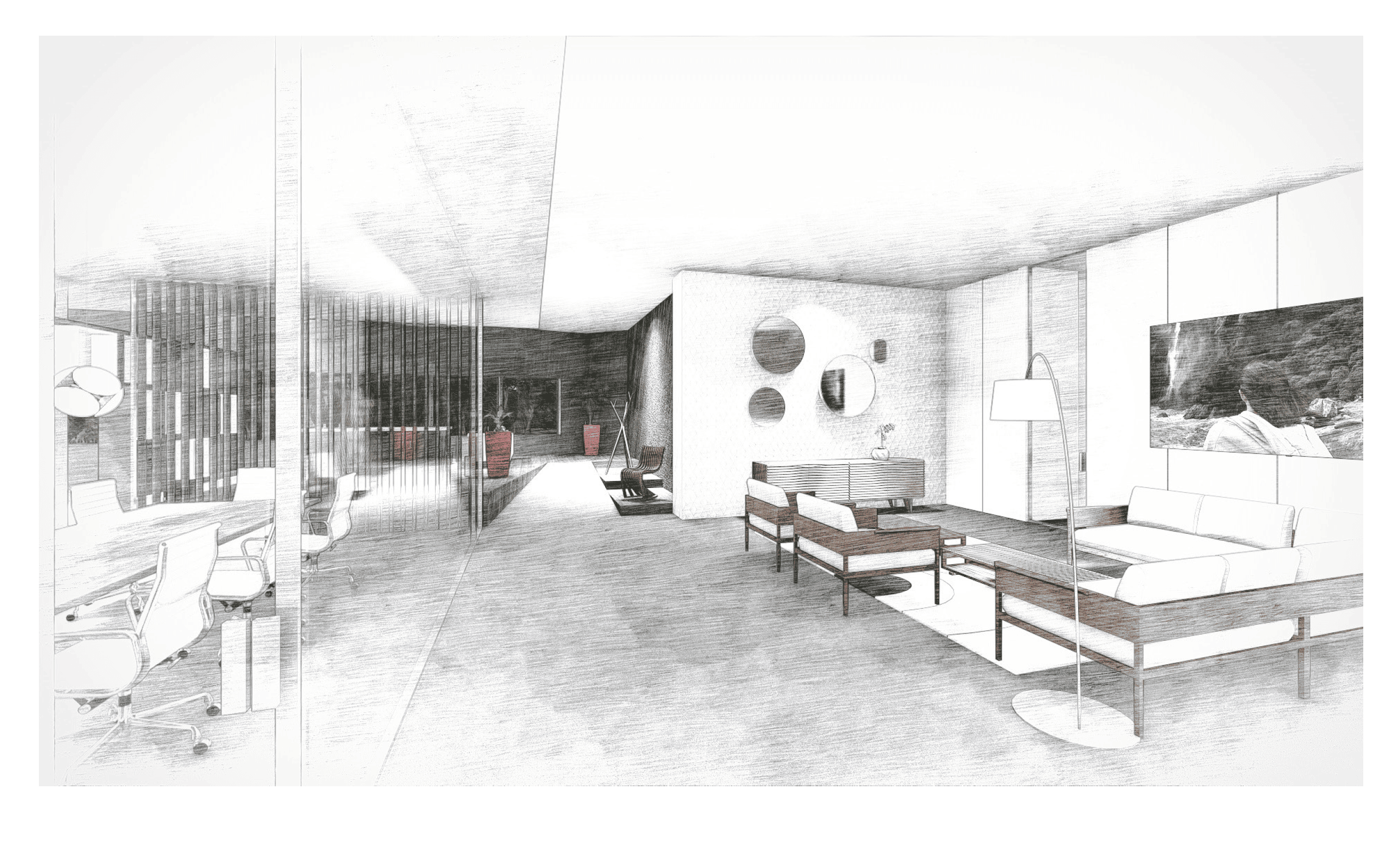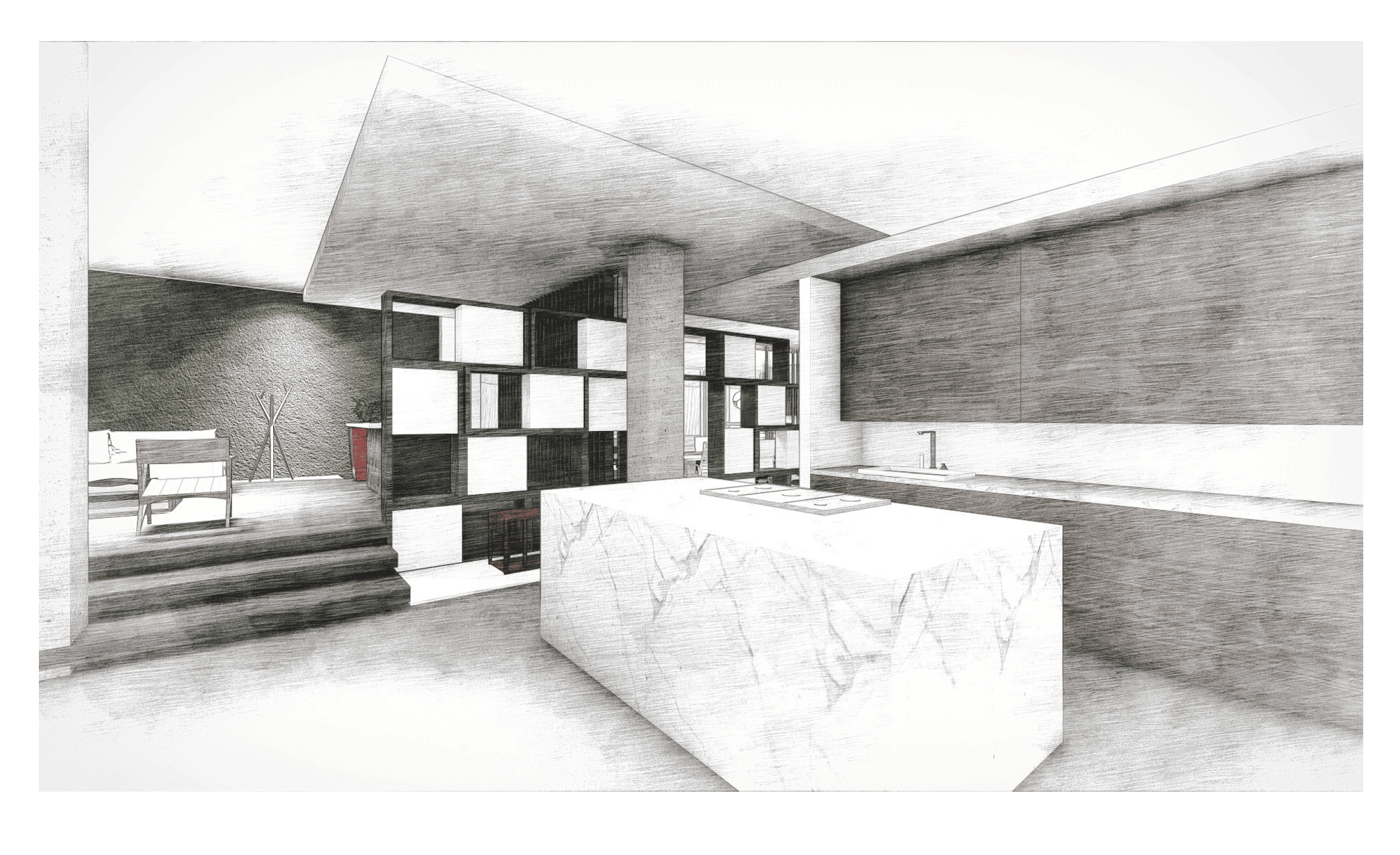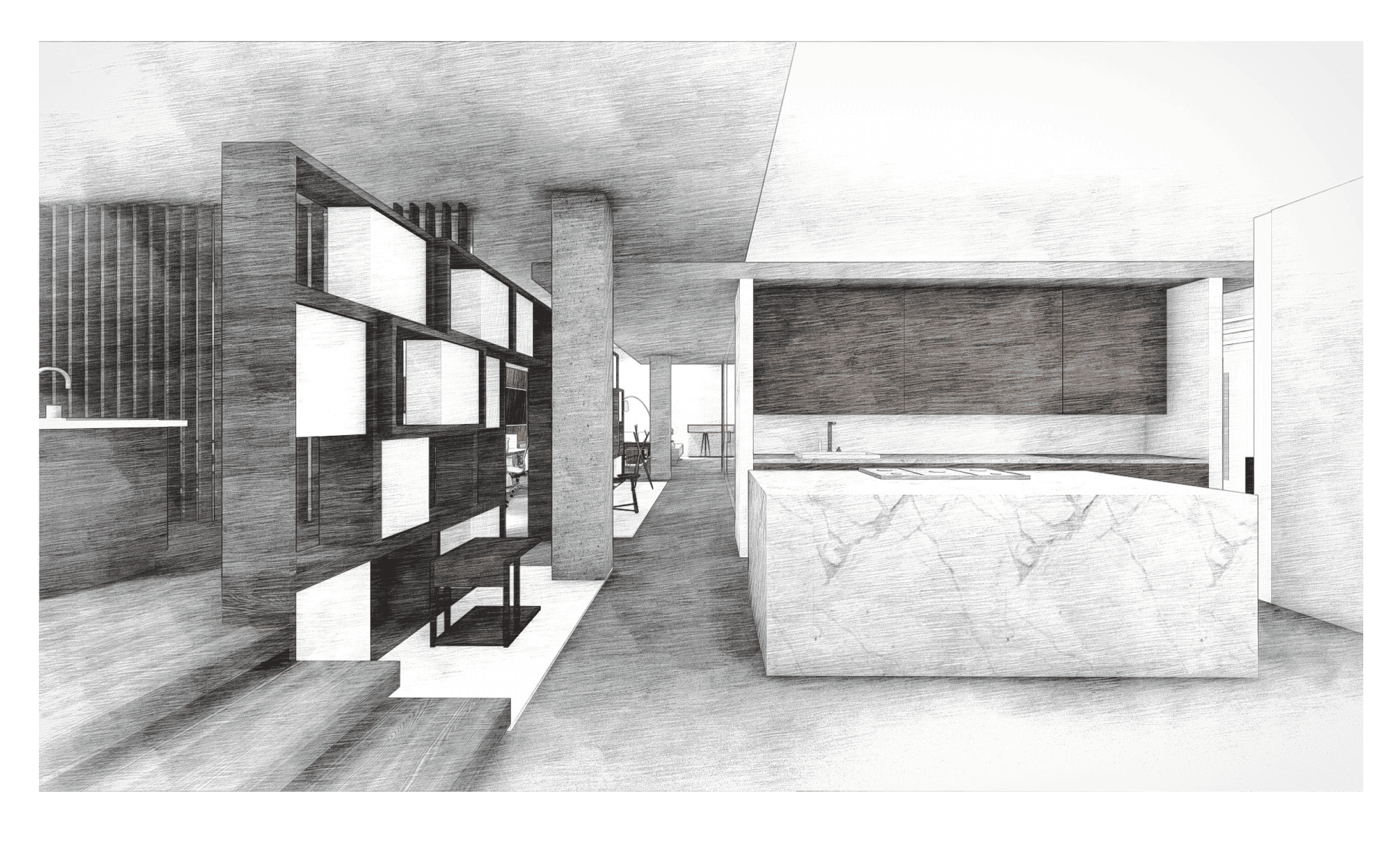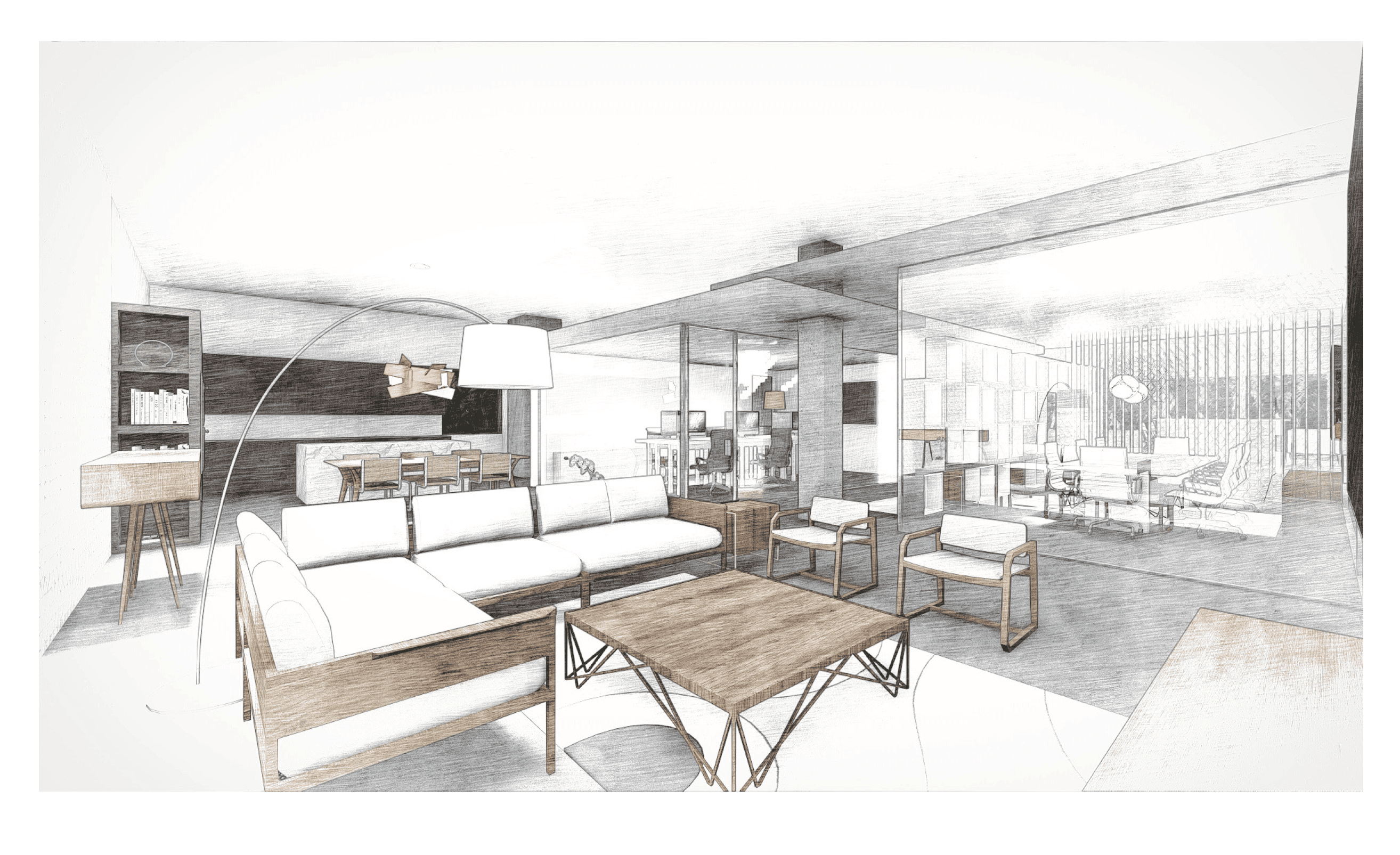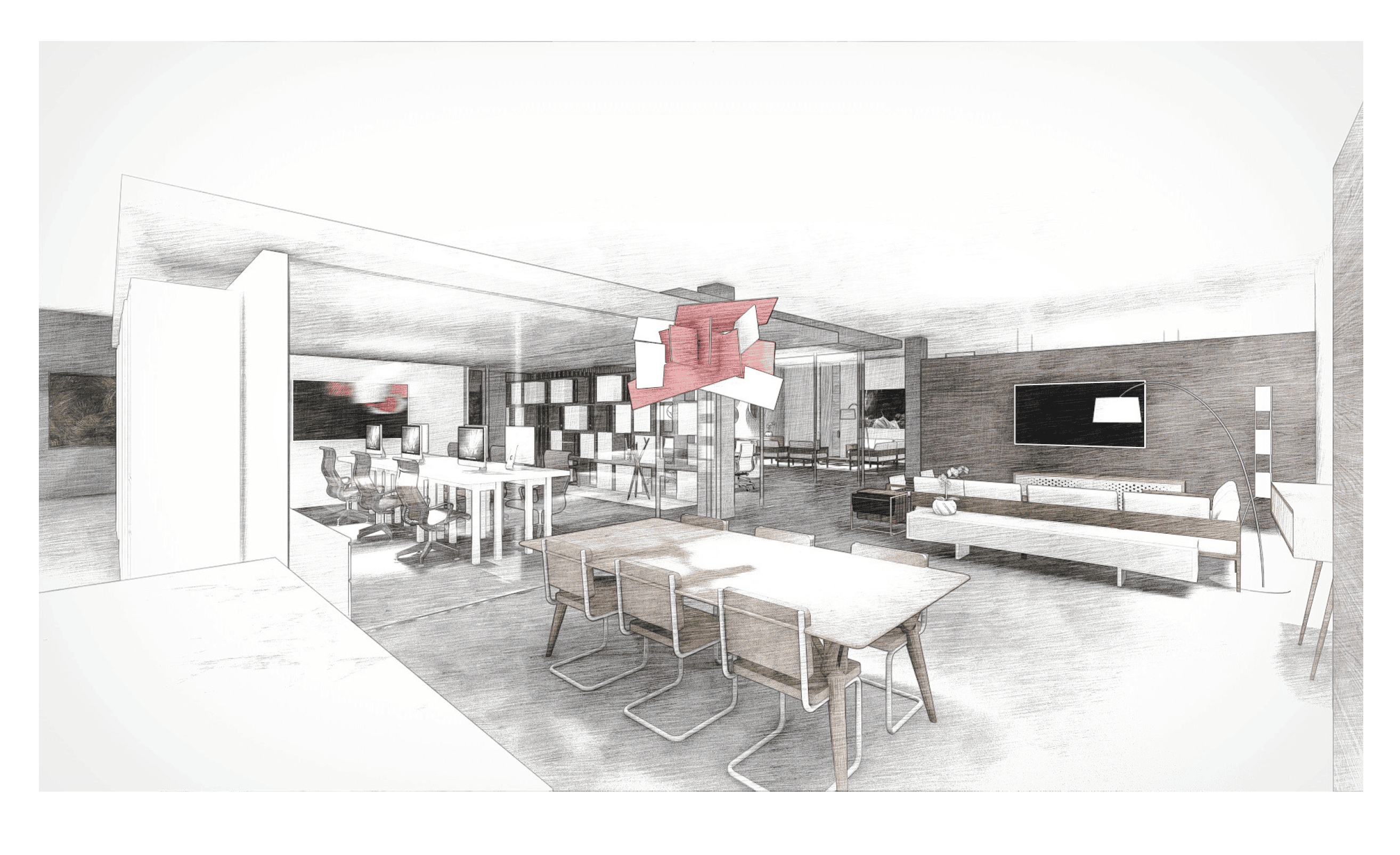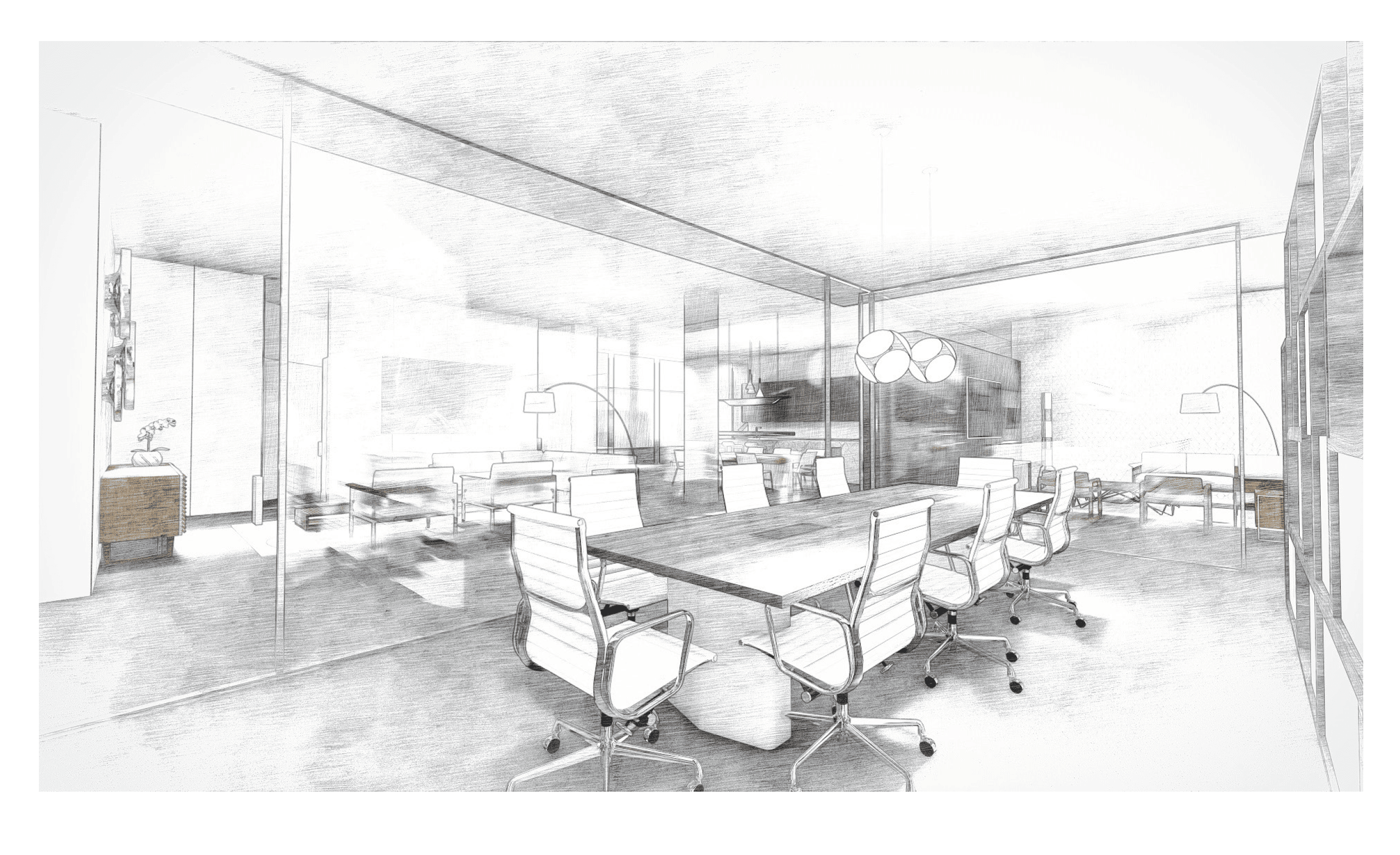 Although we are still in the early stages of the Grand Opening of our Florida Showroom, we are beyond excited to share this journey with you and cannot wait for you to see these sketches transform into reality. Feel free to take a peek whenever you are in the Design Centers of the Americas (DCOTA), 1855 Griffin Road Suite A-136, Dania, FL 33004.